QUICK.III
Our contribution to your back's health
Workstations that encourage you to switch between sitting and standing are more relaxing for your back muscles. QUICK.III offers a variant that's halfway between the two: supported standing takes the strain off the spine. That's a good reason to keep QUICK.III at hand to complement your swivel chair – at your desk or in communication zones! The stand support stool has gas lift height adjustment, allowing it to adapt perfectly to its users.
Like all quality products from König + Neurath, QUICK.III is timeless, robust and durable. Almost all plastic parts of our black version are made from recycled material. This allows us to save energy and raw materials - and you to equip your office in a certified sustainable way.
SWITCH BETWEEN SITTING AND STANDING
QUICK.III is the perfect complement to the swivel chair at the workplace or in meeting and communication zones! You can easily assemble the standing aid yourself in just a few steps.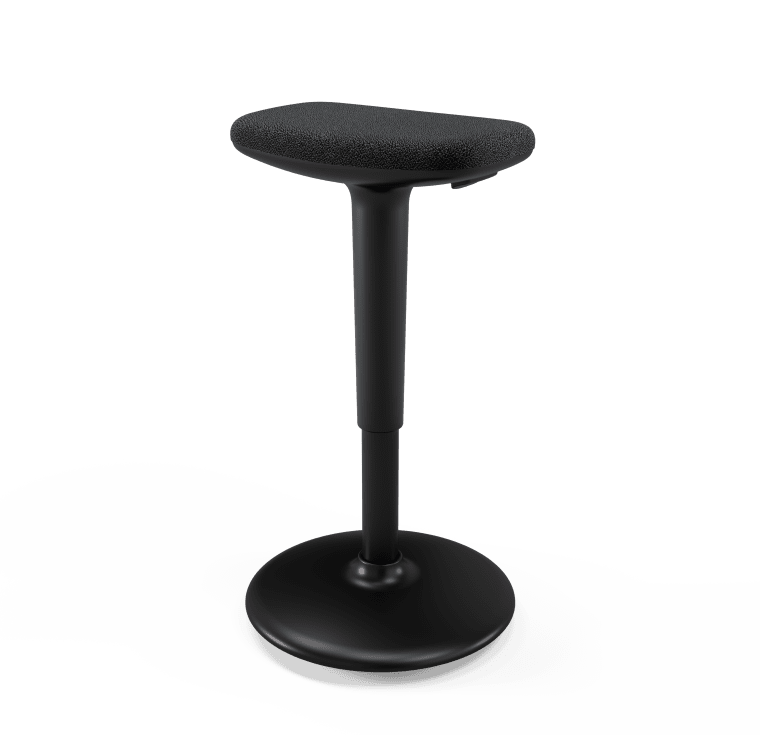 9ec2e483-fb68-414f-b24c-ad05633c170a-0
9ec2e483-fb68-414f-b24c-ad05633c170a-1
9ec2e483-fb68-414f-b24c-ad05633c170a-2
9ec2e483-fb68-414f-b24c-ad05633c170a-3
9ec2e483-fb68-414f-b24c-ad05633c170a-4
HEIGHT ADJUSTMENT
Intuitive gas lift adjustment with controls on right and left.
Seat height
The seat height can be adjusted from 535 mm to 750 mm.
SEAT PAD
Comfortable padding with heavy-duty fabric cover.
Base
available in black an wihite
SUPPORT COLUMN
Non-slip profiling gives QUICK.III good stability despite its multidirectional mobility. Tilt angle 20°
Jetzt konfigurieren!
Stellen Sie sich Ihr Produkt nach Ihren persönlichen Wünschen zusammen und laden Sie Ihre Konfiguration als pdf herunter oder fragen sie das Produkt über einen Klick auf direkt bei uns an. Wenn Sie mit unseren Produktdaten Arbeitswelten planen möchten, können Sie sich Ihre Konfiguration über im fxb, dwg oder cad Format herunterladen.